Le carré rouge
On November 7, I have a new short story released from Solarpunk Press, Le carré rouge, which is a very personal take on Québec and solarpunk, and how the two might entwined. The short draws upon many elements specific to the province's history and my own activism, and I wanted to talk more about these. 
Le carré rouge
I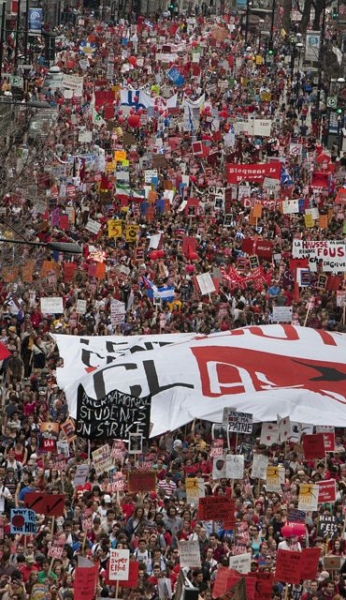 titled the story about the most personal part of it, the symbol of my real jump into a more active political life: the red square of 2012. It's also when the story starts: in the heat of the massive student strike in Québec, in protest for the Liberal government's planned tuition hikes.
The "red square" symbol as tied to student movements in Québec started in 2006, when another wave of protest fought against $103 M cuts in student loan funds, because students were "carrément dans le rouge" (squarely in the red). It only really became widespread and emblematic in 2012, when we reached record number of striking students and massive protests (over 300,000 people showed up for one). People wore it every day as a sign of support to us and to protest other neoliberal politics, and it became easy to identify allies no matter where, and to develop a sense of community.
2012 brought me a myriad of experience: daily arguments at picket lines, massive and festive protests, smaller nightly marches through city streets, complete disconnect with media, and the gut-wrenching terror of brutal police repression. I've been pushed and herded by riot police, had manif-friends with broken ribs, experienced sound grenades exploding a meter above my head. One student almost died from a plastic bullet (y'know, the one they are shooting at DAPL right now) and is partially blinded from it. All of it has heavily influenced my perception of the world, and as a consequence, my imagination. If you've read VIRAL AIRWAVES, you've seen how in that last quarter of the novel.
So Le carré rouge is not only my take on how solarpunk politics would tie into Québec's, it's also the protagonist's story of activism, from its beginning in 2012 to its "end", 70 years later.
This short story is Solarpunk Press's last publication. Give them a nice send off and go read or listen to it on solarpunkpress.com (bonus points if you buy the e-book)08!