Five Asexual Protagonists by Actual Ace Writers
Let's have a party. Today Tor reposted their April list of asexual protagonists, which not only doesn't recommend books by ace authors, but actually sets forth pretty shitty rep. And to add insult to injury, they paraphrase Lauren Jankowski, an indie aro-ace artist that is very vocal and supportive of the community and its self-publishers as she states that several of us would rather publish our own stuff… only to then ignore us all entirely.
They obviously didn't give enough of shit to do their research, but don't worry, Lynn O'Connacht and I got you covered. She declared she'd do her own list, and I'm taking up the "challenge" of finding five more stories with asexual protagonists, written by ace authors. Easy peasy.
First, go read Lynn's post! It covers more of Tor's shitty behaviour, has all my usual go-to recommendations (AKA I approve of it all), and Lynn herself is a demisexual author and has stories with ace characters. So. Check her out first.
Back? Here are five extra recommendations!
1. DAYBREAK RISING, by Kiran Oliver.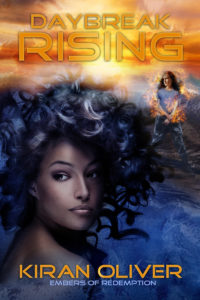 DAYBREAK's premise is simple: the Teenager Chosen One failed to stop a growing empire, and she must now lead the revolt against it.  She has an (amazingly diverse) team to help her, notably ice elementalist Ianthe, who is demisexual!
DAYBREAK is a fast-paced book with great characters and representation, and the first of a trilogy I look forward to.
2. THE MYSTIC MARRIAGE, by Heather Rose Jones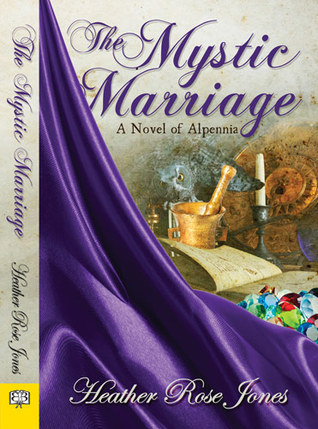 Imagine historical fiction with a large crew of women, all with different personalities and interests, a great many of them queer, and all eventually supportive of one another? Sprinkle with magical elements, great political intrigue, and solid prose, and you've got yourself the Alpennia series!
THE MYSTIC MARRIAGE is the second of these books, although it can be read on its own (if you don't mind spoilers for the first), and has a demisexual protagonist. This is among my favourite books read in 2016, so hurry and pick it up!
3. FROM UNDER THE MOUNTAIN, by C.M. Spivey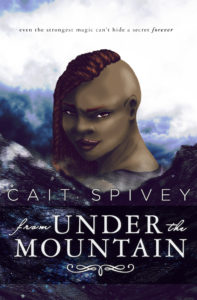 Looking for some classic Old Evil Awakens epic fantasy? Can't bear to go through yet another all-white, all-male, all-straight book? Got you covered! This amazing and sometimes tragic novel centers on Guerline, a word-of-god demisexual black Queen, and it manages to both draw upon favourite tropes, refresh them, and say something cool about being the magicless one in the center of godly struggles.
Bonus: as the series goes on, Guerline's demisexuality will be explored more–promise from the author!
4. The Sky Slayer by Joel Cornah
Heck, here comes more epic fantasy, this time with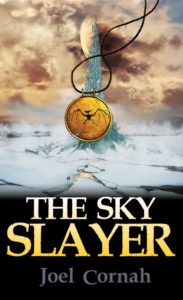 pirates! I've yet to read the Sky Slayer, but the first book in this series, The Sea-Stone Sword, was an intense dive into Quest fantasy, a great study of what it can cost to become a hero, and a great all around novel. So knowing this one has a major ace character? Just makes me want to dive in even more! Joel is a great author with several stories set in this universe, all of them featuring LGBTQIAP+ characters.
5. We Awaken, Calista Lynn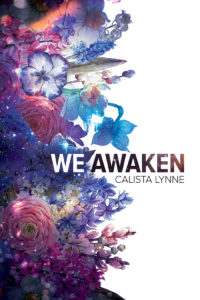 Gorgeous cover, f/f relationship with not one but two asexual characters, YA paranormal romance–Harmony Ink Press is a small house that has a way to get noticed, and this novel is on most lists out there, yet WE AWAKEN somehow (we know how) flew under their radar.  ([blurb edited 28/12/2016 because I thought this came from a much bigger house than HI]
And besides these books, you know what else you can do? Support ace authors, because we also get to write about other things than ace characters if we want! Check out ARIAH from B.R. Sanders, PHAETHON from Rachel Sharp, Hello World! from Tiffany Rose (when it comes out February 2017!), CHOOSING YOU from Jaylee James, ASCENSION from Jacqueline Koyanagi. Anything and everything ever written by RoAnna Sylver and Lyssa Chiavari (they're on Lynn's ftr otherwise they would be here.)
In short: buy our stuff! Spread the word! Because we're here, we're queer, and we're writing great literature.