Cover Reveal: The Dwelling of Ekhidna, by Lauren Jankowski
I don't talk about Lauren nearly as much as I should. In all the baby steps I took reaching out to the ace community and getting involved with representation, Lauren Jankowski and the Asexual Artist blogs was one of the most fundamental and important one. Heck, that very first interview (she has over 500 ace artists interviewed now!) was a coming out of sorts for me, and it allowed me to meet friends I still love today. That is how fundamental she has been.
Thus, it is with immense pleasure that I am participating in the cover reveal of her next (fifth!) novel!
The Dwelling of Ekhidna is an action-packed urban fantasy with a plethora of ace and aro characters, published with Snowy Wings Publishing.  The gorgeous cover comes from Najla Qamber Designs!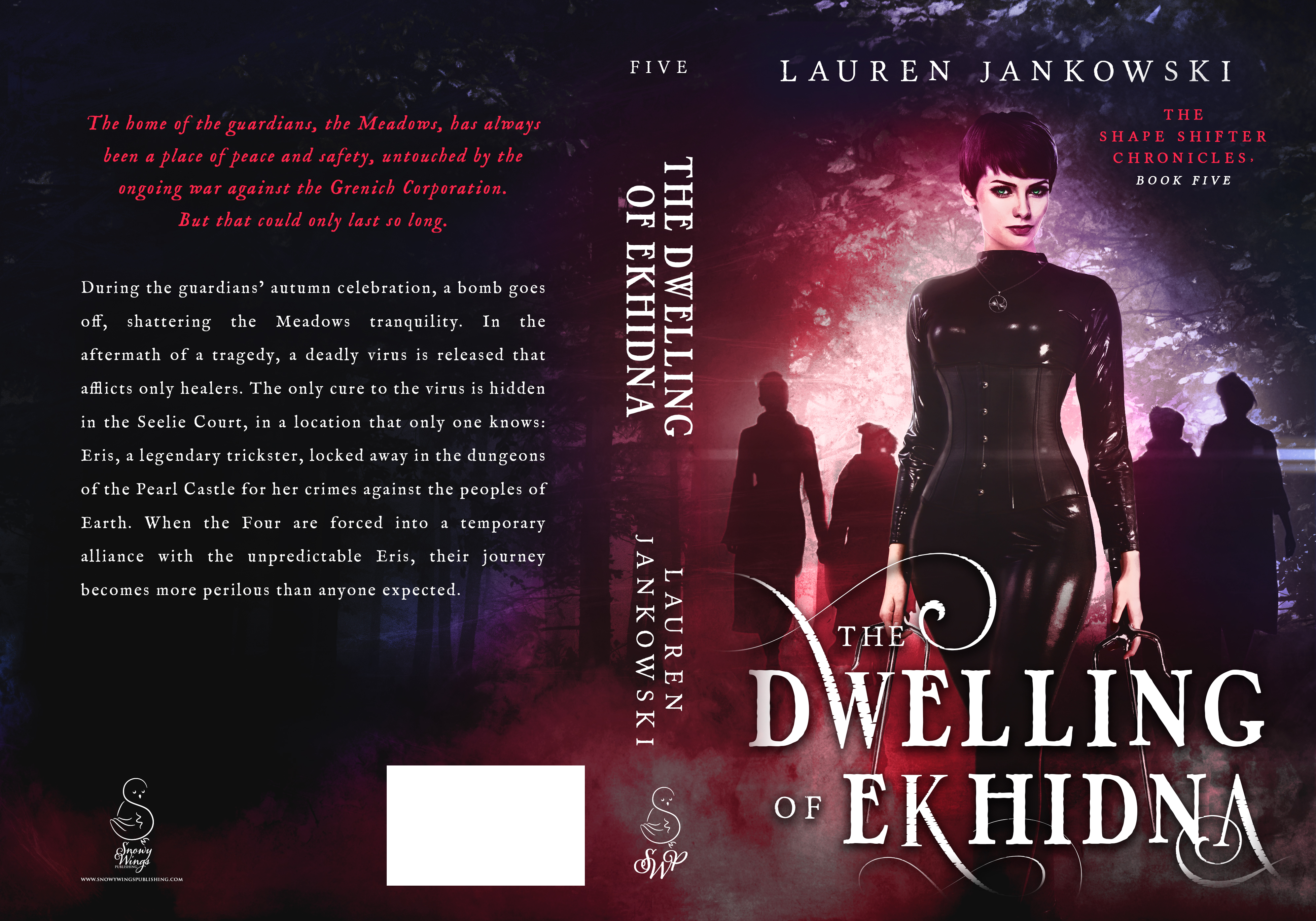 You just know that girl on top will wreck you if you're on asshole, right? Don't mess with her. So what's the book about?
The home of the guardians, the Meadows, has always been a place of peace and safety, untouched by the ongoing war against the Grenich Corporation. But that could only last so long.
During the guardians' autumn celebration, a bomb goes off, shattering the Meadows' tranquility. In the aftermath of a tragedy, a deadly virus is released that afflicts only healers. The only cure to the virus is hidden in the Seelie Court, in a location that only one knows: Eris, a legendary trickster, locked away in the dungeons of the Pearl Castle for her crimes against the peoples of Earth. When the Four are forced into a temporary alliance with the unpredictable Eris, their journey becomes more perilous than anyone expected.
Virus and trickster and unsteady alliances? From a fierce and brilliant aro-ace author? Hell yes. So many yes.
The Dwelling of Ekhidna releases in three days, on January 31st! So go add it on Goodreads, and while you wait, check out Lauren's website, and follow her on twitter!