Wings of Renewal : A Solarpunk Dragon Anthology is a glorious collection of short stories involving dragons and a still-emerging sci-fi subgenre: solarpunk!
The first edition came out on October 25, 2015, with Incandescent Phoenix Books. A year after publication, all rights reverted back to their authors, several of which decided to keep their stories in the anthology, under a new formula.
All royalties earned from Wings of Renewal go to Native-led environmental actions or organizations.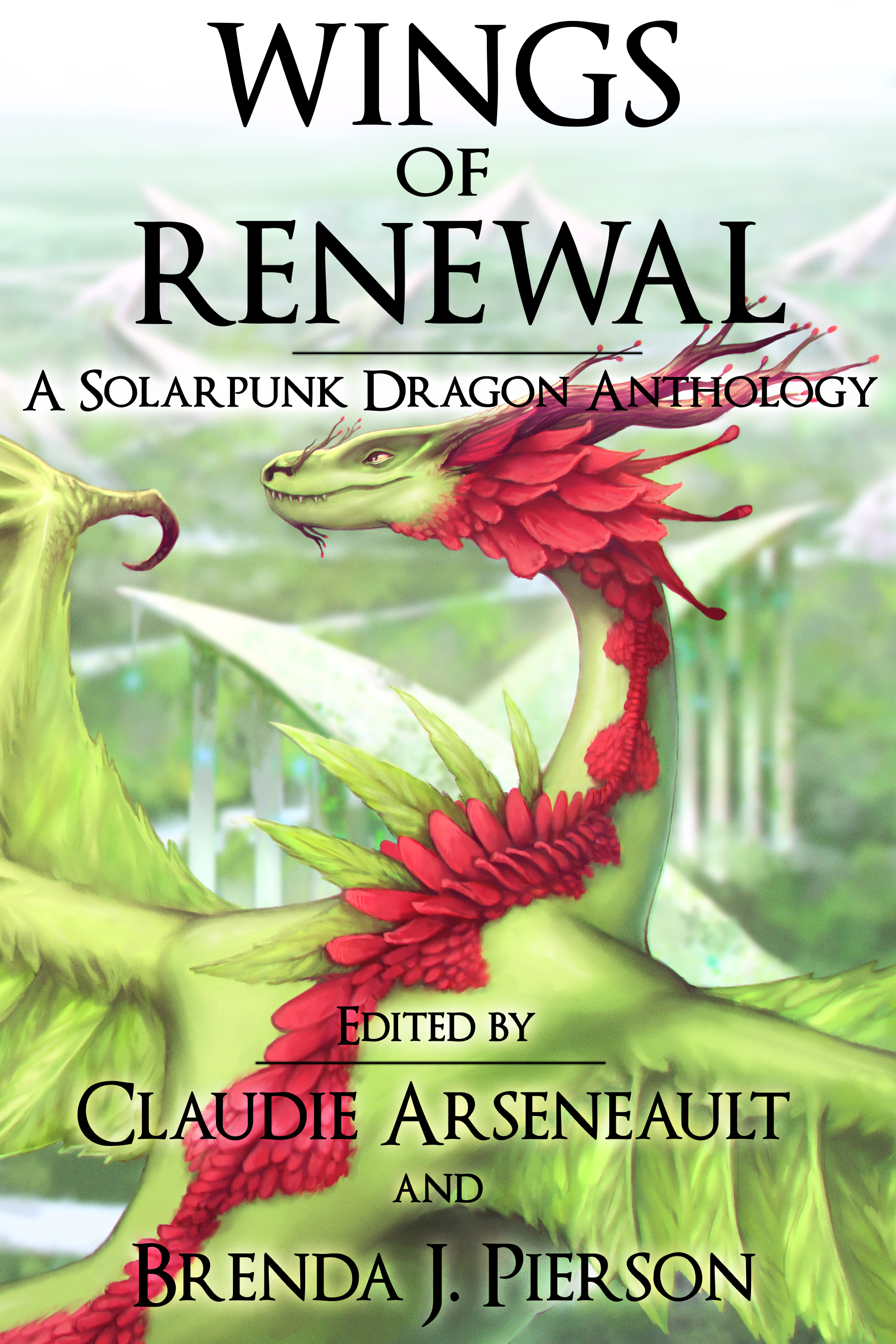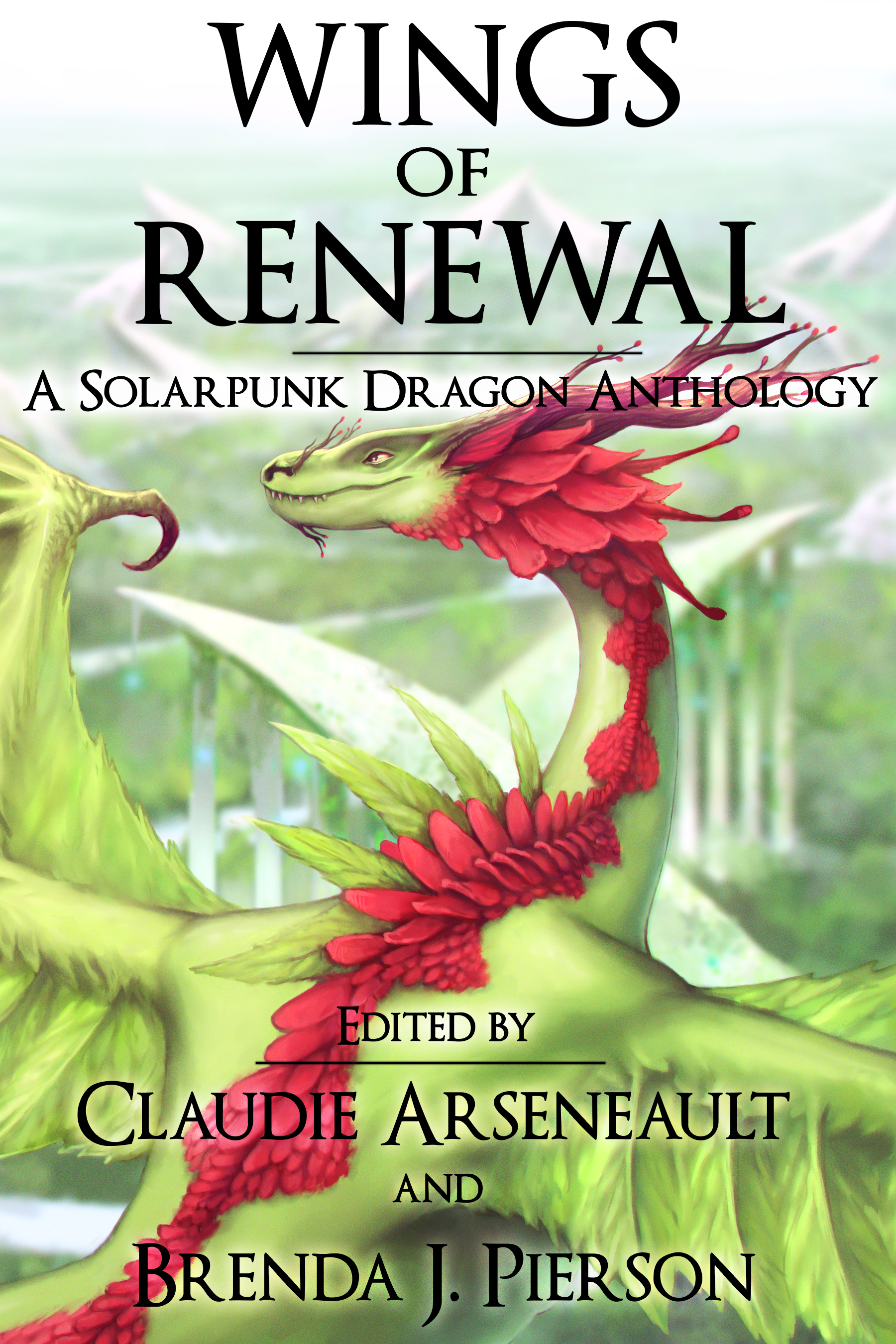 Blurb
The future is vibrant, hopeful, and filled with dragons.
In WINGS OF RENEWAL, twenty-two authors explore the exciting new subgenre of solarpunk through the lens of these majestic creatures. Whether they irrigate dry terrain or serve as spaceships, are mythic beasts come to life or biomechanical creations of man, these dragons show us a world where renewable energy overcomes gas and oil, and cooperation replaces competition.
If you love fantasy/sci-fi fusion, this is an anthology you do not want to miss! So hop on solar wings, and follow us into futures that–for all their witches and dragons–are far more possible than they might seem.
Edited by: Claudie Arseneault and Brenda J. Pierson
Buy Links: Major Retailers | Paperback | Gumroad [Direct from me!] | Goodreads
Stories Within (links to interviews):
"Summer Project" by C.B. Carr
"In the Hearts of Dragons" by Stephanie Wagner
"The Shape of the Sun" by Marianne L. D. Drolet
"Petrichor" by Megan Reynolds
"Glow" by Caitlin Nicoll
"Lost and Found" by Brenda J. Pierson
"The Stained-Glass Dragon" by Jeanne LG
"Solarium" by Kimberly Kay and A. N. Gephart (1st edition only)
"The Quantum Dragon" by Tobias Wade (1st edition only)
"Fighting Fire with Fire" by Gemini Pond
"Refuge" by Mindi Briar
"The Dragon of Kou" by Caroline Bigaiski
"Deep Within the Corners of my Mind" by Cj Lehi (1st edition only)
"The Witch's Son" by Diane Dubas
"Dragon's Oath" by Danny Mitchell
"Morelle and Vina" by Sam Martin
"Wings of the Guiding Suns" by M. Pax
"Seven Years Among Dragons" by Lyssa Chiavari
"One Last Sweet" by Claudie Arseneault
"Community Outreach with Reluctant Neighbors (Alternatively, How to Avoid Cults)" by Kat Lerner
"Wanderer's Dream" by Maura Lydon
"The Last Guardians" by J. Lee Ellorris